BOOZE DELIVERED IN 30 MINS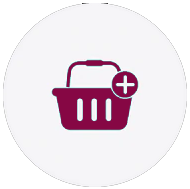 1. SELECT ITEMS
2. INSERT ADDRESS & PAYMENT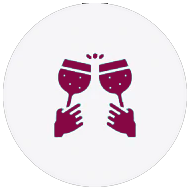 3. DELIVERED 30-45 MINS
If you're hosting a get-together and are looking for an alcohol delivery service in London to help you get the party started, look no further than Drinks and Events. Our team can deliver drinks to your doorstep within 30 minutes of completing your order.
Whether you're looking for beer, wine or liquor, Drinks and Events has you covered. Our selection of alcohol for delivery is competitively priced and available around the clock, so no matter when you run out, you can enjoy fuss-free 24 hour alcohol delivery near you.
Remember, a party isn't a party without mixers and snacks, so don't forget to order those with your alcohol.
Ordering drinks online from Drinks and Events is simple—all you need to do is browse our products, pick what you want, and add it to your basket. You can pay with cash or card on delivery, whichever you prefer.
Within 30 minutes of ordering, your driver will arrive with your alcohol delivery.
Alternatively, place your order with us over the phone by calling 07734219440.
View All Products
DEALS & PARTY BUNDLES DELIVERY IN London and environs
Are you having a few friends over and not sure what alcohol or mixers to buy? Why not take a browse through our deals and party bundles to see if there's anything that you fancy? 
Whichever bundle you choose, you are bound to make delicious drinks or fruity cocktails. 
Drinks and Events can be with you within 30 minutes of placing your order, so you can sit back and enjoy your evening, whilst we handle the rest.